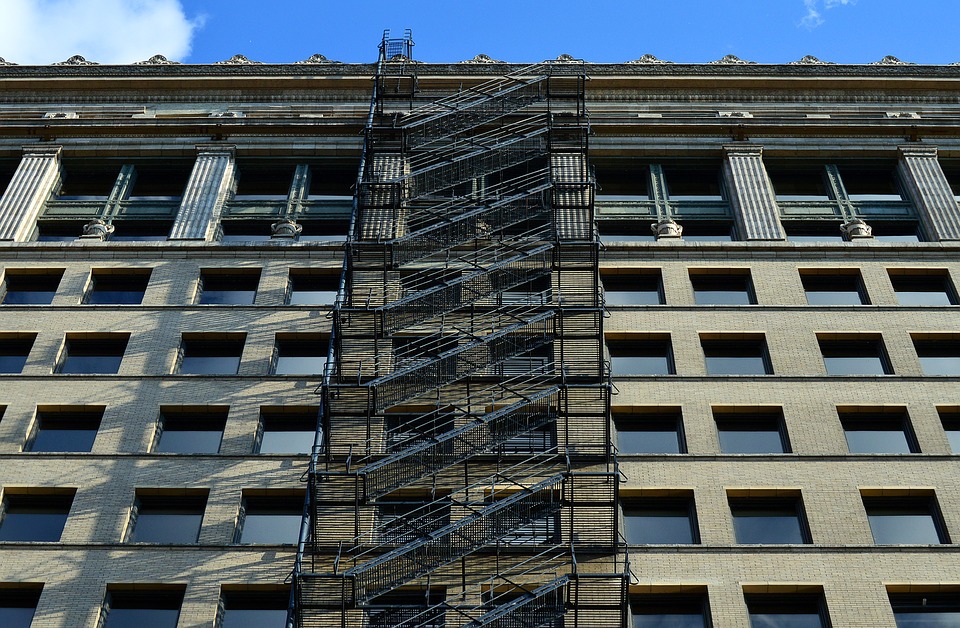 Means of Egress
By Peter In Uncategorized On April 19, 2017
---
One of the most fundamental parts of any commercial building inspection is safety. Safety for the occupants of the building, and any personnel there for safety reasons (i.e. fireman, police, paramedics, etc).
When looking at a commercial building, make sure it has proper egress. If you are purchasing a multi-family property, then a means out from at least two locations is generally required. The exit must be suitable for not only healthy young people, but also elderly, children fireman with gear on, or anyone else.
Generally for any building above one story a secondary egress is required. Typically, in many cities, this is a standard fire escape.
Also, make sure that there are back-lit exit signs, that they have emergency lighting on or around them, and that they have working bulbs.
Be sure that you have proper egress and avoid a potentially dangerous situation.
---