Commercial Building Inspections
Commercial Building Inspections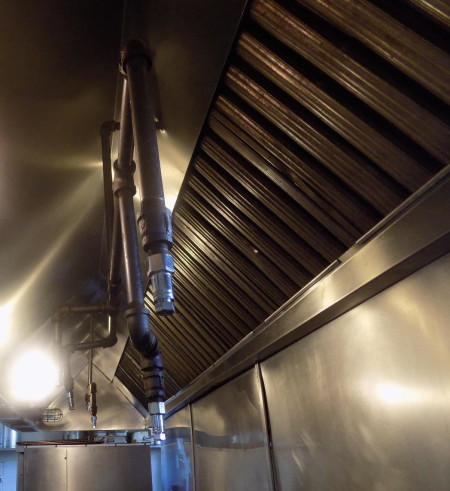 Our commercial building assessments are designed around your needs and the individual building. Each inspection is taken very seriously and adapted to the situation. For instance, if you are buying a multi-family building or an office building, working around tenants and being respectful of their space and giving proper notice is something that we take into considerations. When inspecting commercial kitchens or hotels, inspecting in off hours is preferable, whereas inspecting parking garages and warehouses give us some more flexibility.
How we go about our inspections is also dependent upon your needs as our client. We encourage you to speak with us beforehand so we can better understand what the building is being used for now, what it will be used for in the future, and any concerns that you may have.
That being said, being able to enumerate the thousands of components and factors that we take in during your commercial building inspection is difficult at best. Below is a list of just some of the basic items that we have standard on your property assessment.
Included On Our Standard Commercial Building Inspections
The Exterior:
gutters, chimneys, siding, decks, patios, porches & sunrooms. grounds,
grading & drainage. roof surfaces, flashings, exterior finish, driveways,
walkways and exterior stairs
Garages
The Interior:
interior finishes, doors, windows, built-in appliances,
attic insulation, ventilation
The Structure
Beams
Trusses
Monolithic and CMU componants
Walls and supports
Roof and Foundation systems
Plumbing systems
Supply lines
Waste lines
Water ejections systems
water heaters and coolers
Heating system
Hydronic and Forced Air
HVAC supplies and returns
Take-Offs and Seals
Cooling system
Coolers and condensers (when temperature permits)
Ducting
Coolant Lines
Shutoffs
Electrical system
Panels
Services (220 vac, 440 vac – 2 and 3 phase)
Branch wiring
Grounding
Basement
Foundation and sub-floors
Framing
Insulation
Heat Loss
Moisture Instrusion
Additional Testing (as applicable to the building)
WATER ANALYSIS
(Basic, Basic +, Comprehensive)
RADON (AIR) RADON (WATER)
Pest Inspections
Swimming Pools and Spas
Septic evaluation
Infrared Thermal Imaging
Energy Audits