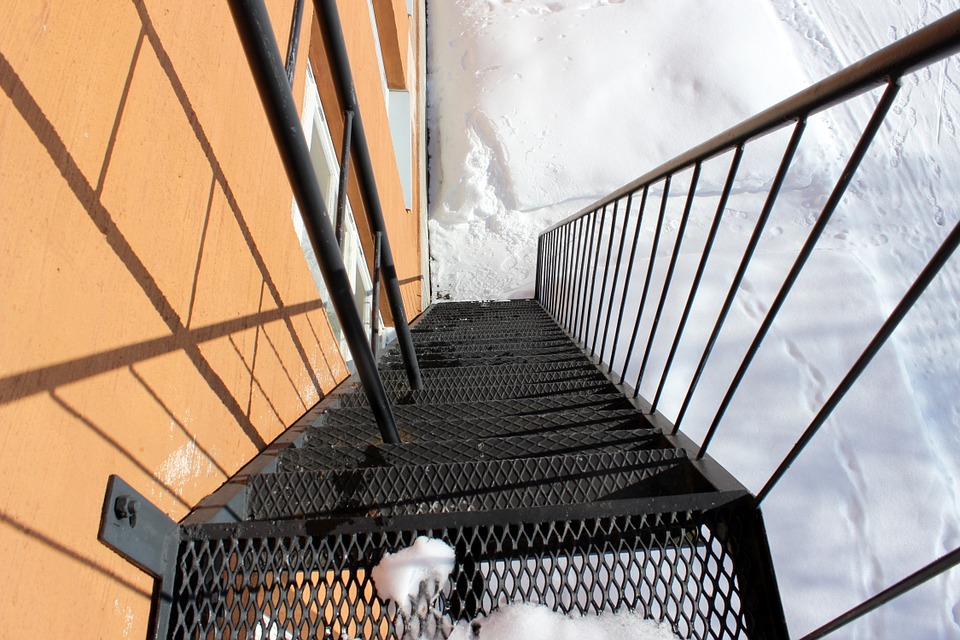 Egress Safety in the Wintertime
By Peter In Uncategorized On December 20, 2017
---
One thing that is never in short supply here in NH is snow and cold. While we have industry and a culture built around it, the cold and snow often make for difficult situations for commercial building owners.
One of the most high liability areas of any building are the modes of egress. Stairs being snow covered and icy can create dangerous situations, and hazards that can be prevented.
While the solution seems simple (i.e. just shovel the stairs), there are other things to think about as well.
For instance, gutters and awnings over exterior stairs. Too often are neatly shoveled stairs found covered in ice because there is no awning or gutter.
Also, there is the matter of either doing it yourself, or hiring out. For legal purposes, and for getting things done quickly after it snows, hiring a contractor for snow removal is often preferred.
And then there are emergency exits. Often times, a back emergency door is found to be buried in snow because no one uses it – and no one thinks to shovel it. But if there were an emergency and that door were needed, a sad situation could arise.
So be ready for the brunt of winter coming, and keep those modes of egress clear!
---